CODOSAPIENS, the Computer Science Club of the University of Hyderabad, is created solely to give students a platform to display their talents and grow while exploring various topics in the Computer Science world. CodoSapiens will hold various events every semester, ranging from technical events like coding & debugging competitions, logical puzzle challenges, and web development/designing contests to non-technical events such as presentations, gaming, and so on. The club will also hold workshops or seminars by industry professionals on topics based on student suggestions.
Celebrating 50 years of 'C' Language is the best way to initiate our club with full enthusiasm. C was created in the 1970s by Dennis Ritchie and remains very widely used and influential. It first appeared in the year 1972. There will be an event/competition every Saturday in the month of September. Details of each event will be released a week before, along with the registration link. All the events/competitions are open for the students of UoH only.
---
Treasure Hunt

Coding Competition

Quiz

Invited Talk and Valedictory

Stay tuned with us for future events!
---
EVENTS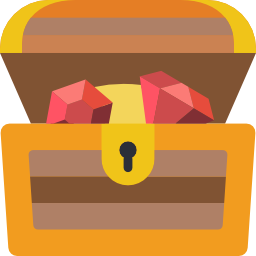 Treasure Hunt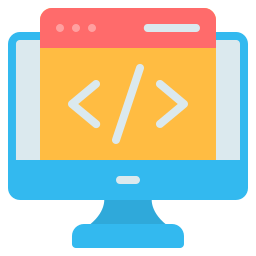 Coding Competition
Quiz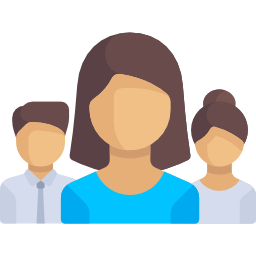 Invited Talk & Valedictory
---
WINNERS
TREASURE HUNT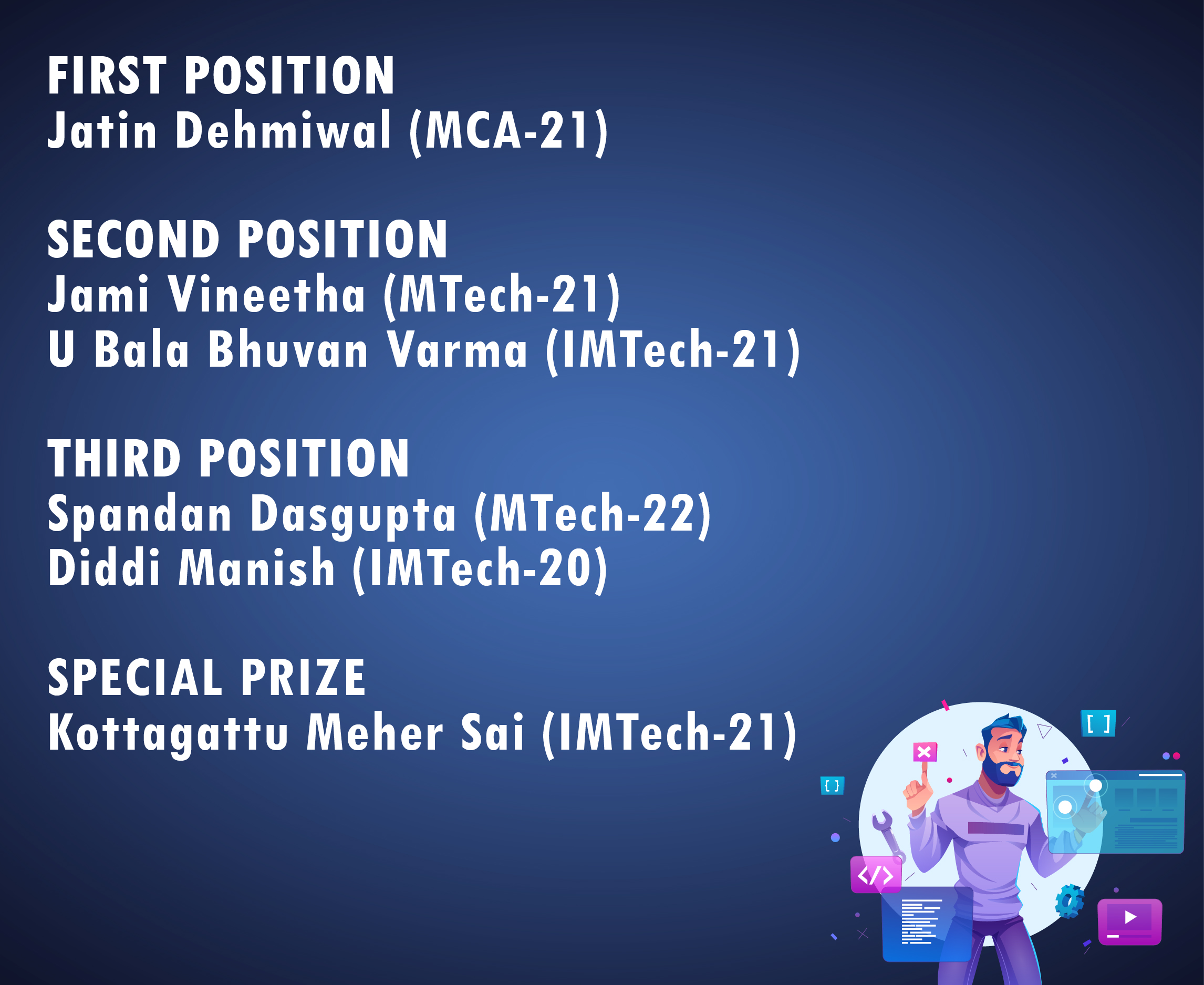 CODING COMPETITION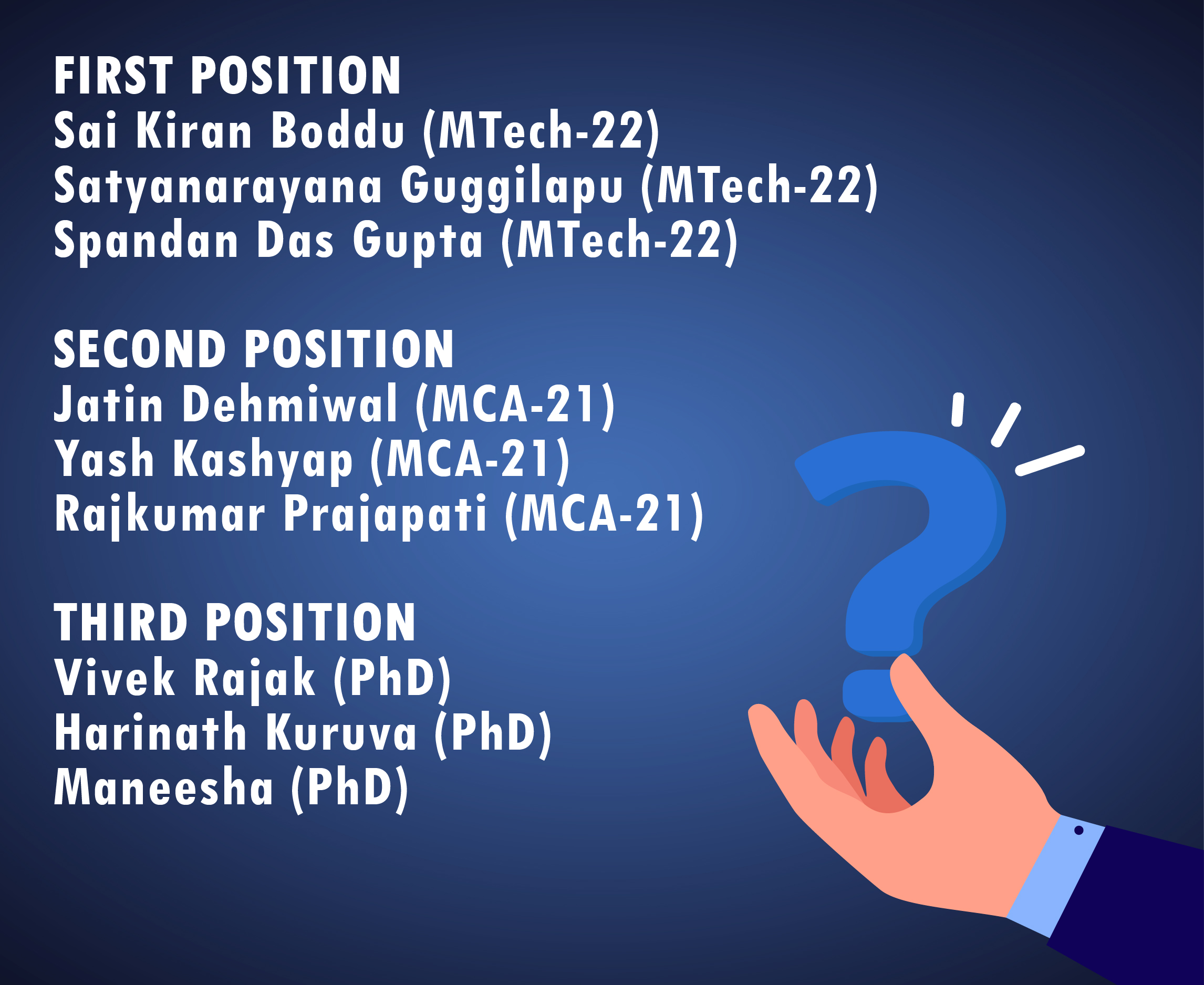 QUIZ
---
---